Google Clean Prevents espionage – Turns off the espionage features of various Google applications. Deletes Traces – Deletes traces of Google applications on your computer. Automatic Trace Watcher – Automatic check for Google application traces and automatic cleanup.
Screenshots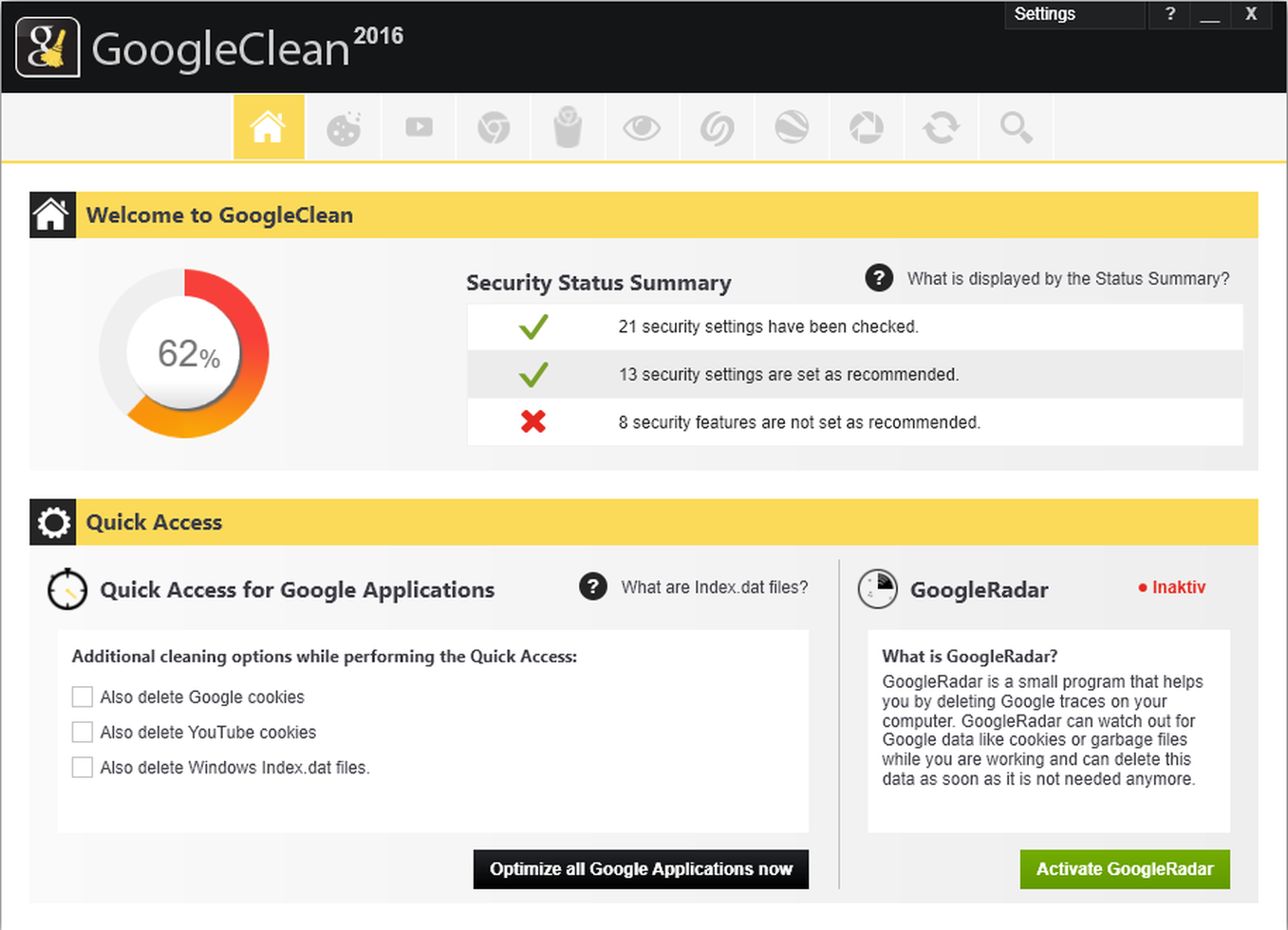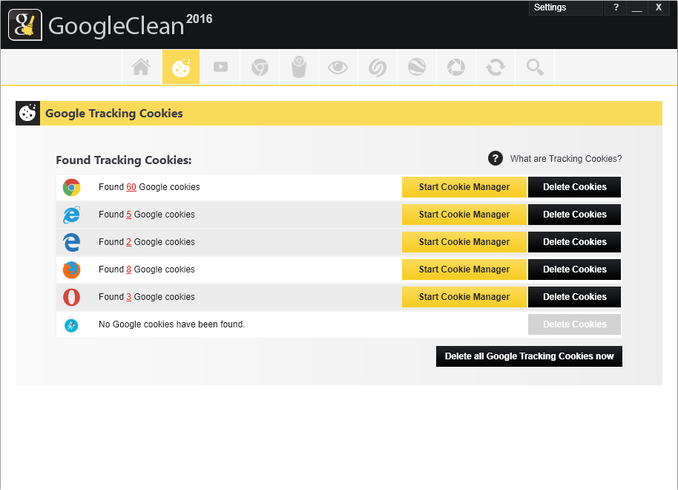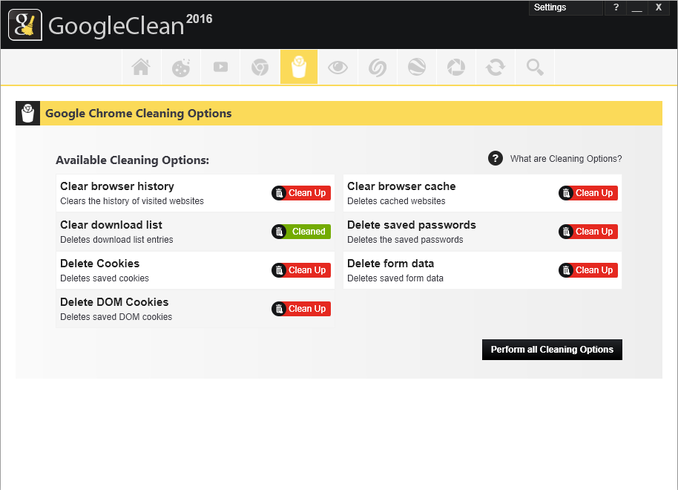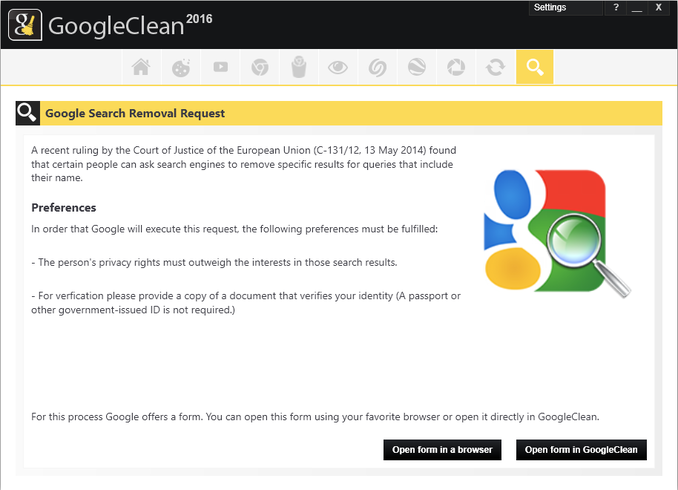 Switch off Google spy functionality
Many Google Applications collect Information about their users and send data back home. Google exactly knows which websites you visit and what contents you are looking for in the internet. It is almost impossible to deactivate some of these spy features manually. With GoogleClean you can switch off those data transfers easily.
Remove unwanted content from Google Search
Did you ever searched for yourself on Google and found results that you did not like, that harm your privacy or put you in a bad light? You can change that now! With the new
Delete Google-Traces
Find and delete Flash cookies (also known as Super-Cookies), form data, surfing traces and data garbage of Google applications.
Protect your Computer automatically
No need to delete surfing traces manually. The Google Radar is a small application that will permanently look out for Google traces and data garbage on your Computer. The Google Radar starts up with Windows and will keep your system clean automatically.
NOTICE: If link does exist or product are sold please contact US.