StartupStar 2016 Full control over the Startup – Enable, disable or delete programs in your Startup. Good overview – All startup programs directly clearly listed at the start. Help with creating new entries – StartupStar limits the selection of the storage location according to specific criteria for a.
Screenshots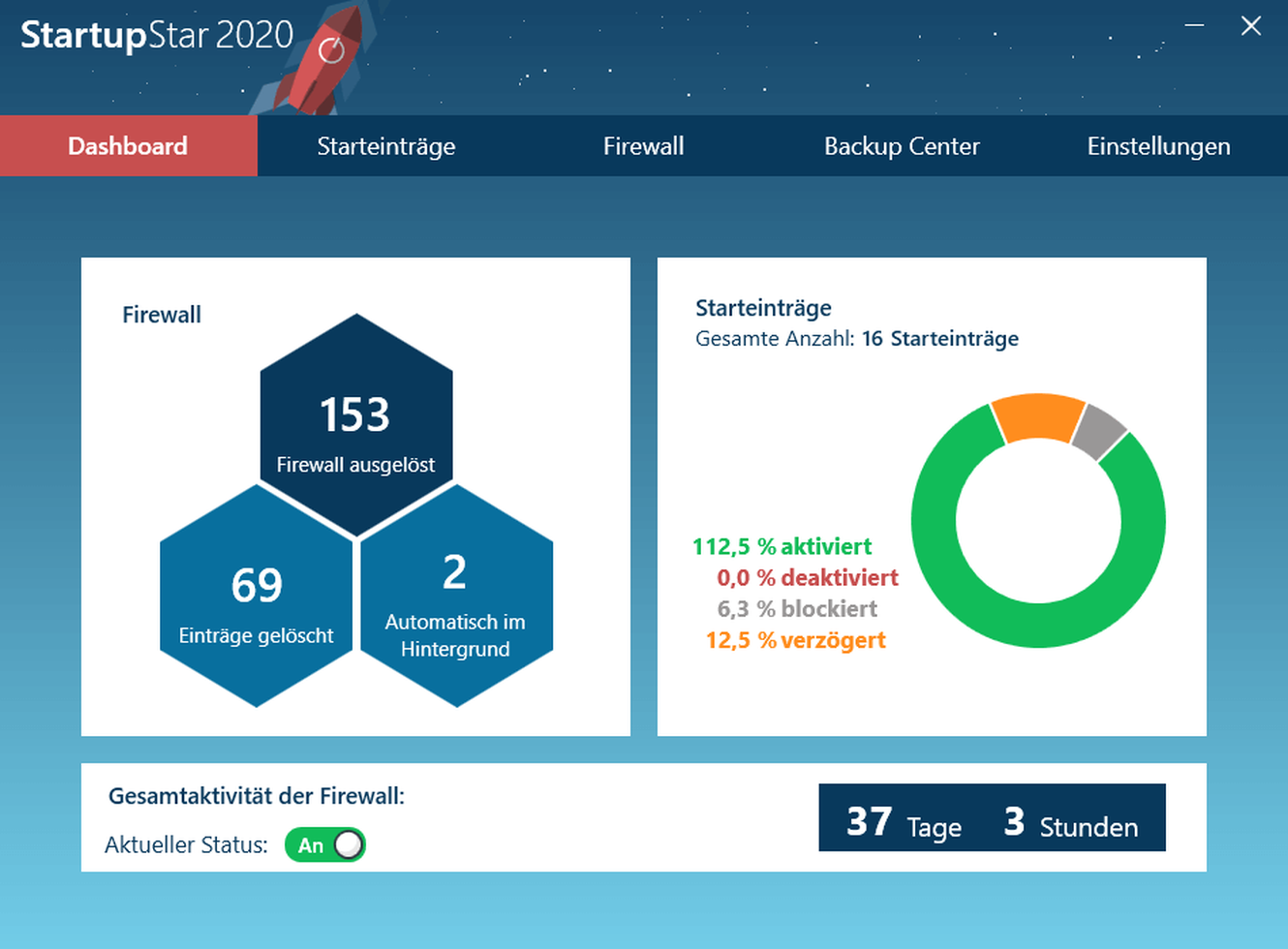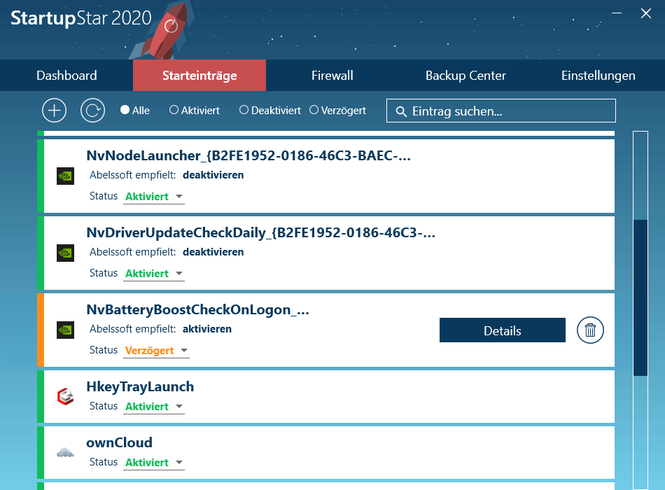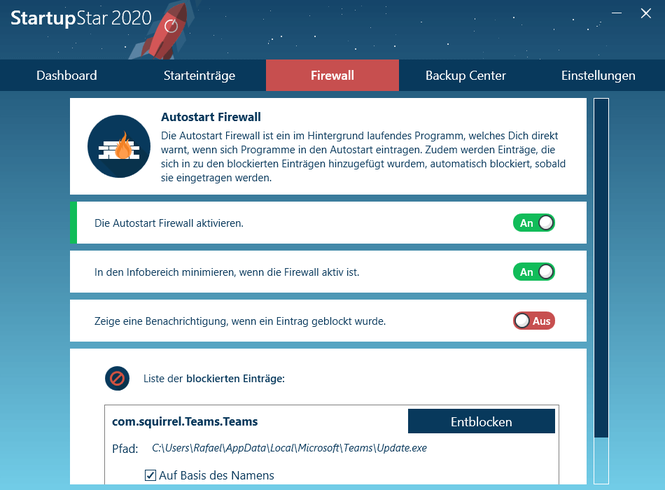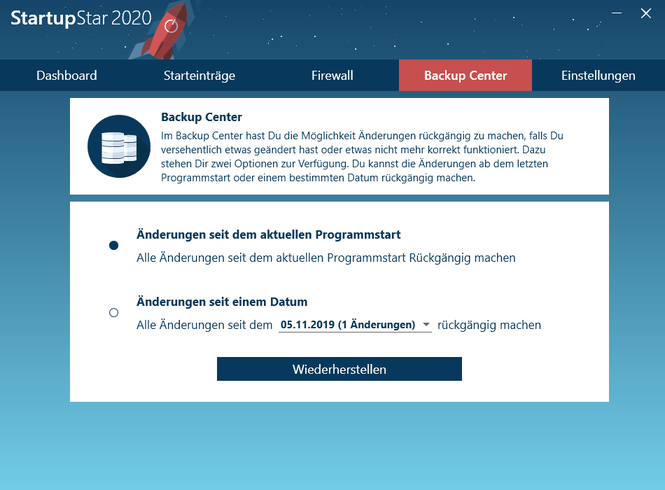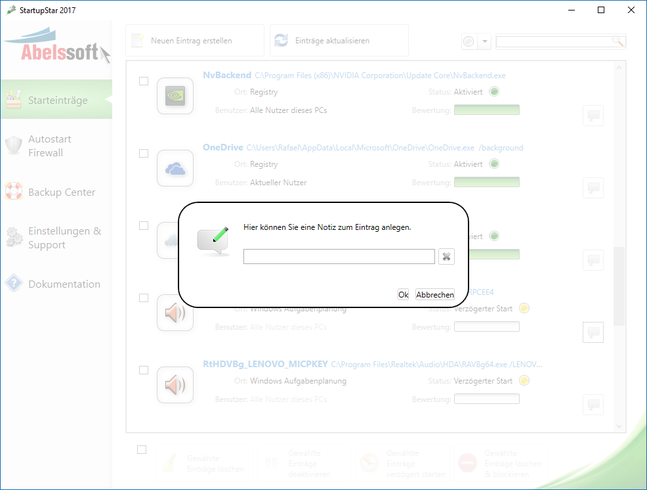 Check Autostart
Many applications support is unquestioned in the Startup list of Windows – with StartupStar is thus final.
Full control
You can quickly and efficiently view all startup entries and activate as desired, disable or delete.
Startup Firewall
StartupStar helps protect you from stubborn programs that re-enter again and again into the Startup.
Security Backup
StartupStar provides for the 'worst case scenario' a safety backup to make changes at any time.
NOTICE: If link does exist or product are sold please contact US.